Lots of behind-the-scenes changes over the last few weeks to support the big items on our roadmap, but you'll notice a couple changes to the billing system.
Always vs. Attached Services
Previously, services were only charged when they had been specifically added to an item or shipment, and then there was a base item prep charge that would always be charged for each item.
Now, you can select between a service being an "attached" service, which will only be charged if it is added to an item or shipment, or an "always" service, which will be charged on all items or shipments. This replaces the base item prep charge, so you will now see that as an editable service on your account rather than a separate section on the services page.
Markups on Every Charge
If you would like to pass on credit card fees to your client, you can now add a "Per Charge" service type. You can then add a percentage to add on top of each charge, allowing you to pass on your credit card fees or any other global markup you would like to add to each charge.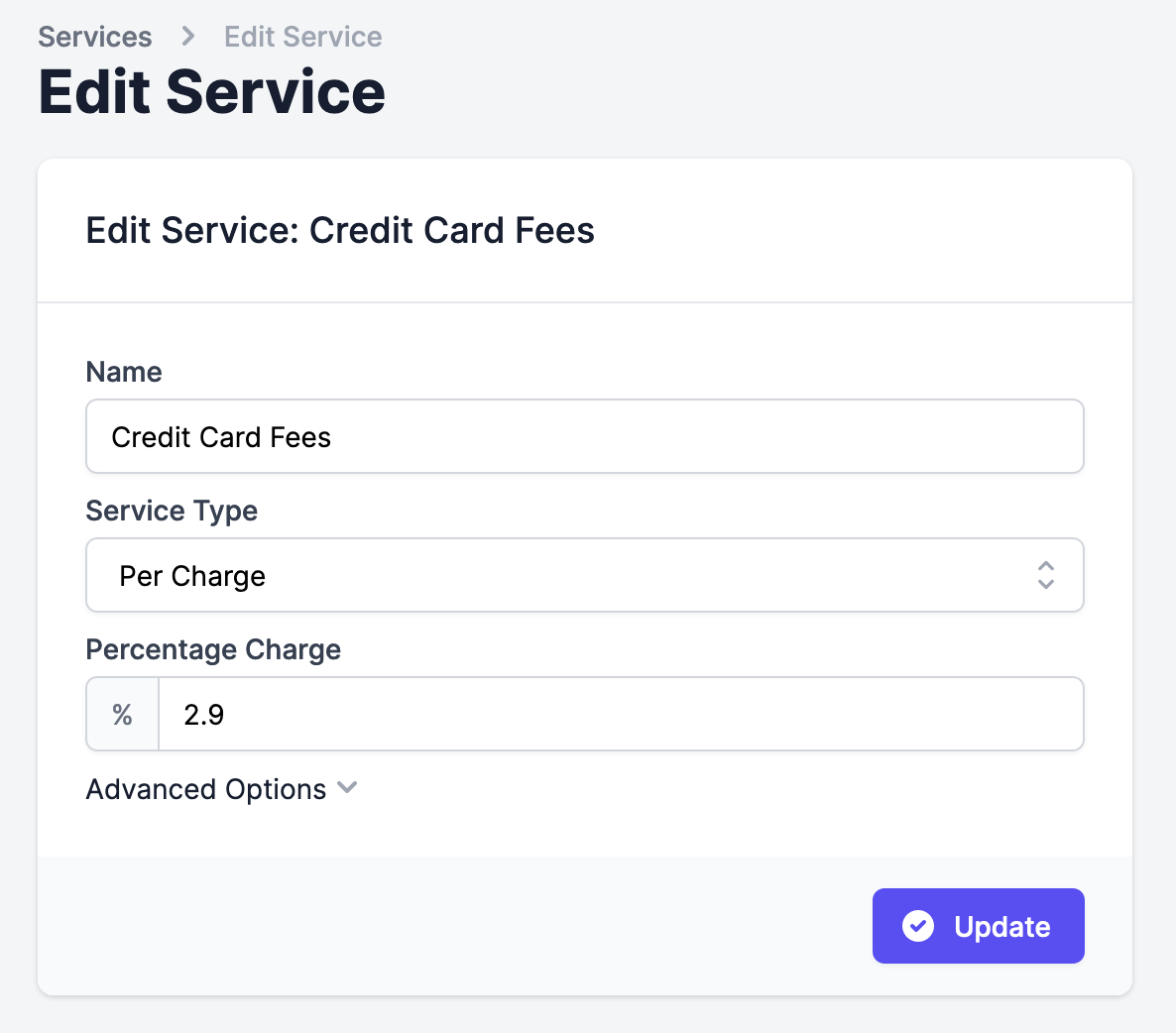 Bugfixes
Added a fix for users not being properly associated with a team when invited